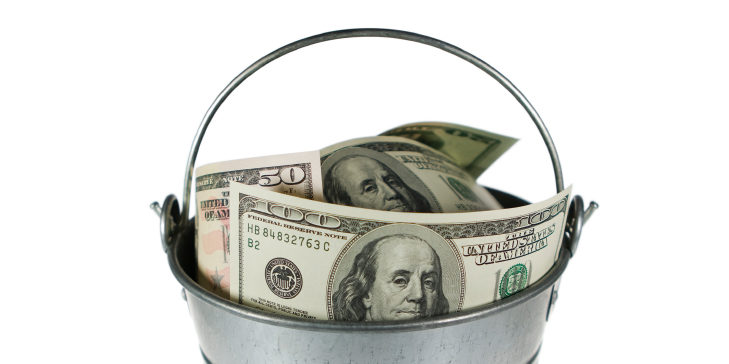 Content marketing has been around, in one form or another, for decades. But only in the last few years has digital content fired up enough to keep countless marketers employed, cause countless brands to grow, and prompt countless new businesses to pop up.
Consumers were tired of salespeople cramming messages into their eyes and ears. So marketers changed it up, personalized the messaging, and started focusing more on building relationships and providing valuable information. But now that content marketing is well-established, the system is overloaded with producers. People are still inundated with marketing content, even though messages are softer. Internet users are increasingly skeptical when they see branded content (and let's not get into the way some have reacted to 'native ads').
As a result, content needs to get even more personal in 2016. People are more wary of automated replies than ever before. While you may want to save time by automating, genuine social media interaction and customer service can't be replaced by robots. And while repurposing content was a major time-saver in 2015, you'll have to create even more unique stories this year. 'Distribution' shouldn't be in your vocabulary.
Here's where I see content going this year:
Video is king
Every 'future of content' article seems to mention video, and for good reason. Humans are inherently visual, and most people would rather watch a video about your business than read a paragraph (as a writer, even I can admit this!).
Whether you decide to launch a series or create one earth-shattering ad, video should be at the forefront of your content strategy in 2016 and beyond. Use it to showcase clients, tell a story, or creatively share yours.
In 2015, Canon released a video showing how every photographer has the power to capture subjects differently.
In 2015, the Liver Transplant Foundation of Argentina released a video to show how organ donation not only saves lives, but ensures a piece of you lives on in someone else.
In 2015, Purina released a video with BuzzFeed to show the bond between a man and his dog (who's also his soulmate).
Why not get your brand on the list for 2016?
Notice that these videos show–they don't tell. That's why they're so powerful. Of course, if you have a product and want to show what it does, you can do that, too.
Yes, it's from 2014, but it's one of my favorite product demonstrations!
The story, the script, the presentation and the channel you choose will all affect how your video is perceived. I strongly emphasize that if you don't have access to a creative team or aren't willing to spend a good chunk of money on a professional-looking video, do not put out videos for the sake of putting out videos. You'll see many companies offering cheap corporate animations and the like. Don't be fooled. What looks 'decent' to you looks cheap to everyone else. And unless you're satisfied with looking cheap, avoid these offers.
You can do it.
Connecting audience members to each other is more important than connecting to your audience
This is the phenomenon that I've started referring to as 'connection marketing'. Rather than focusing on connections between brand and audience, content marketers should try to focus on enabling connections between audience members.
Why? Because they'll always remember that you were there to facilitate their new discoveries, whether it's information or a new friendship.
Here's a great example from Skype (and considering they are, literally, a connection platform, they sure know how to get people together):
I also like to use Harley Davidson's Harley Owners Group as an example. They've created a forum for their users to connect, bond over the brand and its products, and more.
The concept isn't new–plenty of brands have been building communities to unite their fans and customers, especially since the advent of social media–but it's how you apply it that can make all the difference.
Branded social media graphics are killing it
Visuals are uber-shareable on social media. Take advantage of the fact that images and videos are shared more than other content types: brand it, albeit subtly.
Show off your brand by creating and sharing regular graphics that are inherently shareable. Don't shy away from meaningful quotes or funny pictures if they make sense for your company. Make sure your visual brand is represented across all images.
More real-time engagement
This doesn't mean you need to do what Oreo did back in 2013 with theirSuperbowl tweet (although that's still relevant). But you should consider some of the newer live engagement platforms like Periscope or Blab, host Twitter chats, and try some real-time guerilla marketing.
Ask your social media community to find you at a particular location to win a prize. Or send them on a treasure hunt, giving them clues throughout the day.
If you have a budget like Adobe, you could also try a live stunt like this one:
Have I mentioned the importance of video yet?
Death of clickbait
As a reputable business, please don't hire companies who create headlines and write articles solely to get clicks. People are smart. Don't put out any content you wouldn't enjoy yourself.
Content providers used to write articles to appease the search engines, stuffing paragraphs with keywords and hoping the Google gods would send more traffic to the website. Sure, 'clickbait-y' articles get clicks–they're supposed to be irresistible–but half of them are misleading, or bring users to a website where the rest of the content is completely different from the article they clicked on.
No spammy articles. No misleading headlines. People are more and more aware of these techniques, and they're going to click less. Create great content that matches tantalizing headlines, and make sure it works for your business. Otherwise, any additional traffic will be at the detriment of your brand (and it likely won't be the traffic that converts!).
Automation isn't human enough
Big brands are notorious for news feeds like this one:
The problem is, companies with millions of customers aren't able to get back to users quickly enough without automating. The question is, do they then spend millions to hire more online customer service reps? How do they provide great service when there's a PR emergency and they're receiving thousands of complaints per minute? Should they set up an automated reply, like some do with their email clients, saying that a real person will get back to them in a certain time frame?
Unless you're one of these major brands, please don't automate. People can tell when you have a robot responding to a concern or sending them a greeting, and it takes away from the genuineness of your company.
Social media is for genuine interaction. Your customers are humans. You're human. Your brand should be, too.
Do you agree or disagree with this article? Is there anything I've missed? Let me know below!
http://samlanda.com/wp-content/uploads/bucket-e1491165750132.jpg
364
729
Sam Landa
http://samlanda.com/wp-content/uploads/samlandanewlogo2crop-300x77.png
Sam Landa
2016-01-10 18:01:57
2017-04-02 13:42:37
What will content look like in 2016?