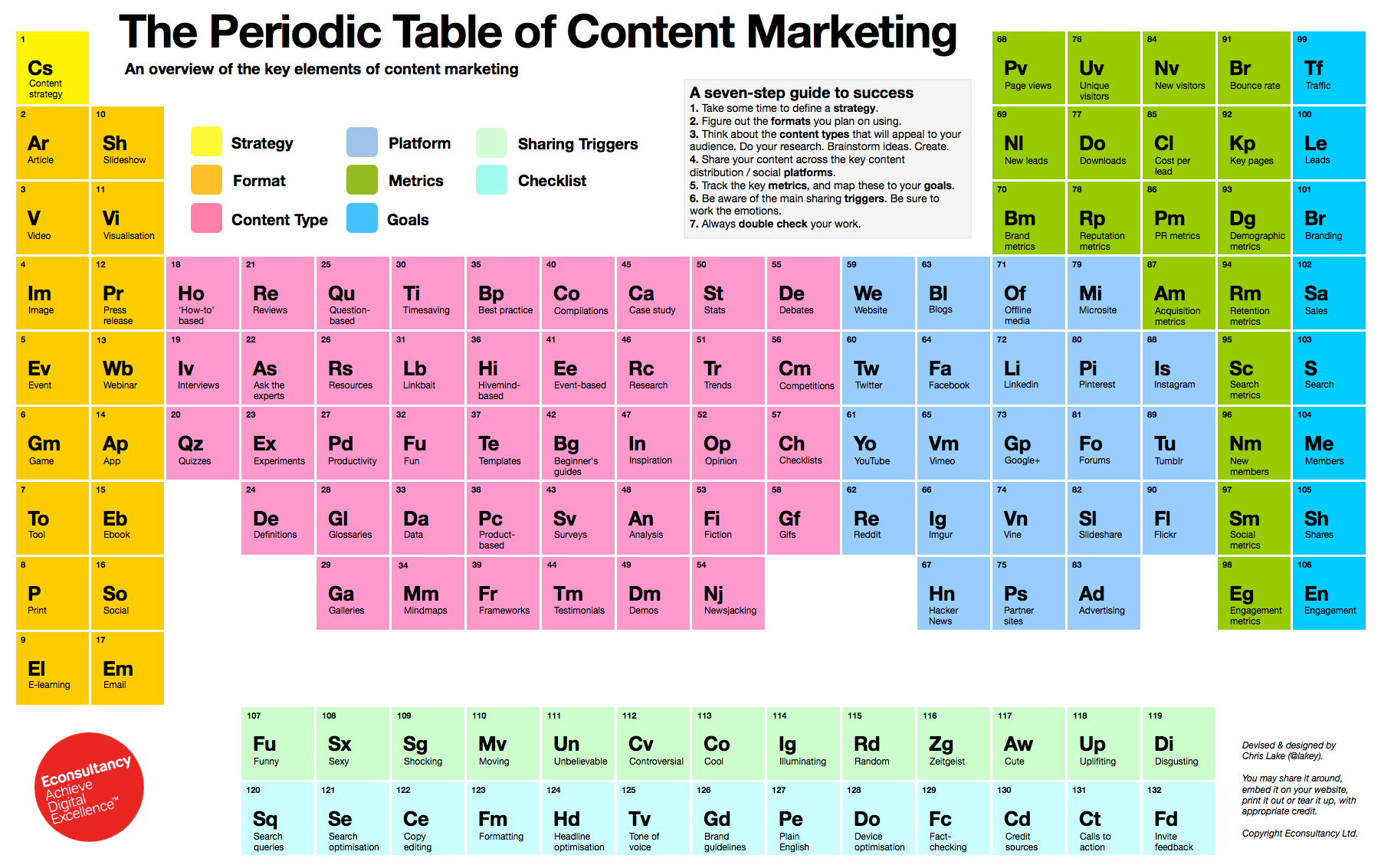 If anyone is a sucker for creative, novel approaches to 'been-there-done-that' concepts, it's me.
Chris Lake from Econsultancy developed a visual method to show how and where to apply key elements of content marketing (and then some):
The fact that I'm sharing this–and that it's been shared by countless others over the past year–suggests that Lake's piece embodies the very definition of content marketing. He even employed a common tactic for repurposing content: take something people recognize or know about, and apply your content to it.
(To see the full-sized image, click here)
One of my favorite elements (pun intended) of this piece is that the sections could actually work together as some kind of 'content language'.
"Jimmy, I really liked that ToChQzWe you released last week."
"Thanks, boss. Was it as good as my EmCaAd?"
"No."
(Kidding. I'm sure Jimmy's boss liked his email campaign.)
I'm always excited to see someone taking a novel approach to something everyone can recognize. Have you seen anything else like this that struck a chord with you?
http://samlanda.com/wp-content/uploads/The_Periodic_Table_of_Content_Marketing.png
1133
1802
Sam Landa
http://samlanda.com/wp-content/uploads/samlandanewlogo2crop-300x77.png
Sam Landa
2015-04-12 12:49:14
2017-03-22 00:22:30
The Periodic Table of Content Marketing